Product Manager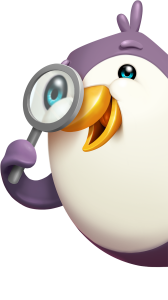 Job type: Permanent
Job status: Full time
Seniority Level: Mid – Senior
About Tripledot

We're a new independent and well funded mobile games studio based in London's West End. We were founded by a team of veterans from some of the biggest names in games such as King, Peak Games, Facebook and Product Madness. Our 'thing' is combining creativity and science, with a little business know-how, to make games that can be enjoyed by everyone. Our guiding principle as a team is that when people love what they do, what they do will be loved by others.
The studio here is filled with people who love taking things apart and figuring out how they work. We enjoy problem solving and most importantly, we LOVE making games. We are passionate about our craft and work closely across all disciplines to ensure that passion makes its way into every aspect of our games.
About the Role

We are looking for an exceptional Product Manager to join our talented team here in London. The Role will entail taking charge of one or more products and taking it to the next level. This will require having a holistic view of the entire product including Roadmap, UA and Monetisation. You will be using real time data, industry trends and experience to make product decisions, see them through production and then use specific KPIs to validate your hypothesis. You will work closely with the UA and Monetisation teams in order to identify opportunities, tackle issues and build partnerships. You will work closely with Producers, Artists and Developers in order to define roadmaps and execute on the teams' combined vision. True to the company's philosophy, this role will be a combination of art, science and business, you will be expected to deep dive into spreadsheets and analytics in order to support your hunches and product decisions as well as have a firm grasp of your product KPIs and understand your players and their journeys.
Core Abilities
Several years experience as a Product Manager on a scaled free to play mobile game.

Strong analytical thinker, able to deep dive into details as well as command a holistic view of a product.

Experience reading and creating dashboards in order to gain a better understanding of a product.

Experience creating product roadmaps, features & strategies based on data, market trends & experience.

Incredible communication skills, ability to inspire and rally teams to a common goal.

Monetisation knowledge – both IAP and Ads. Experience with Mediation platforms and Ad Waterfalls.

UA knowledge – including different traffic sources, geos and attribution.

Professional Level English.

Applicants will be required to complete a take-home and/or in-studio challenge.
Contact
Applications should be sent to jobs@tripledotstudios.com with the subject Application: Product Manager