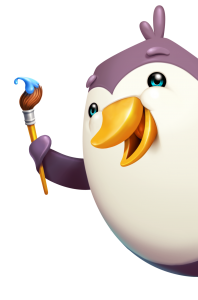 Senior Technical Artist (Unity)
Job type: Permanent
Job status: Full time
Seniority Level: Senior
About Tripledot
We're a small, independent, and well-funded mobile games studio based in London's West End. We were founded by a team of veterans from some of the biggest names in games such as King, Peak Games, Facebook and Product Madness. Our thing is combining creativity and science, with a little business know-how, to make games that can be enjoyed by everyone. Our guiding principle as a team is that when people love what they do, what they do will be loved by others.
The creative team is composed of experienced artists who are self-motivated and have the diverse range of skills required in such a small studio. We are passionate about our craft and work closely with the developer team to make sure that passion makes it into our games. We're also all serial creators and are always working on one pet project or another.
About the Role
We are searching for a proven, enthusiastic, senior-level Unity Technical Artist with a focus on Mobile Games. This role covers a broad range of duties necessary to take a game idea from the page and onto a device. Some of these include creating anything from simple to complex fluid UI in Unity's UI system, maintaining a clean and elegant editor architecture, implementing UI Animations and Particle Effects, programming Tools and Editor Scripts for the team's benefit, and beyond!
Do you approach game development with a sense of pride and craftsmanship? Do you strive for a clean, elegant and polished finish in everything you make? Are you always searching for a more effective way to do things? Do you tackle technical challenges head-on? If so, this is the role for you.
Core Abilities
Professional expertise in the Unity engine, particularly its UI system

The ability to write C# code where necessary. Editor scripting abilities are a bonus

Experience of different architectural approaches to building a game in Unity from a Tech Art perspective

A drive to solve problems in a thoughtful, elegant way

The ability to clean up or edit art assets where necessary

Experience working and communicating closely with Developers

Must be eligible to work in the UK & speak professional-level English
Requirements
Applicants may be required to complete a short art test at home.
Contact
Applications should be sent to jobs@tripledotstudios.com with the subject Application: Senior Technical Artist.