Marketing Analyst (User Acquisition)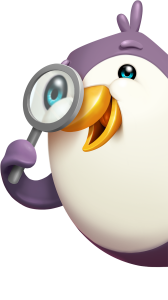 Job type: Permanent
Job status: Full time
Seniority Level: Entry level position
About Tripledot
We're an independent and well funded mobile games studio based in London. We were founded by a team of veterans from some of the biggest names in games such as King, Peak Games, Facebook and Product Madness. Our thing is combining creativity and science, with a little business know-how, to make games that can be enjoyed by everyone. Our guiding principle as a team is that when people love what they do, what they do will be loved by others.
The studio here is filled with people who love taking things apart and figuring out how they work. We enjoy problem solving and most importantly, we LOVE making games. We are passionate about our craft and work closely across all disciplines to ensure that passion makes its way into every aspect of our games. 
About the Role
We are looking for a rockstar Marketing Analyst to join our London Office. In this role you will work closely with the Product and Marketing teams in order to improve our games' acquisition strategy. The role includes responsibility for:
Optimizing marketing spend in the millions and impressions in the hundreds of millions 

Develop our marketing technology with a focus on analytics and automation

Working closely with our 3rd party partners including ad-networks (such as Facebook and Google), tools and various other marketing partners

Deep diving into the marketing data in order to make informed decisions about monetization strategies

Constantly improving and growing our operation
Core Abilities
Analytical and metric driven

Organised with high attention to detail

Ability to work in a collaborative, fast pace environment.

Available and eligible to work in London

Experience with digital advertising – big plus!
Requirements
Applicants will be required to complete a take-home and/or in-studio challenge.
Contact
Applications should be sent to Jobs@Tripledotstudios.com