About Tripledot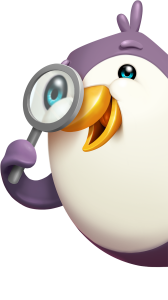 We are an independent and well-funded mobile games studio based in London and Minsk. We were founded by a team of veterans from some of the biggest names in games such as King, Peak Games, Facebook, and Product Madness. Our passion is combining creativity and science, with a little business know-how, to make games that can be enjoyed by everyone. Our guiding principle as a team is that when people love what they do, what they do will be loved by others.
Tripledot is filled with people who love taking things apart and figuring out how they work. We enjoy problem-solving and most importantly, we LOVE making games. We are passionate about our craft and work closely across all disciplines to ensure that passion makes its way into every aspect of our games. 
About the Role
As we scale the studio we're looking for an exceptional individual to help lead our team of talented Project Managers and Business Analysts. In this role, you will work closely with the delivery team as well as other department heads to ensure smooth day to day operations across multiple studios and multiple locations. 
You will coordinate resources between projects and implement best practices across the departments. 
You will understand the high-level business requirements, be able to best translate those into accurate roadmaps and finally ensure that, as a studio, we deliver on these without compromising on time or quality.
Role Responsibilities
Coordinating between Project Managers running multiple concurrent projects with shared teams

Champion and Implementing best practices across the Delivery team and the entire studio around process and delivery

Oversee the studio roadmap and release schedule.

Coordinating between external products (games) and internal tools and systems

Collecting requirements from multiple departments, games and studios in order to orchestrate company wide solutions 
Core Abilities
Amazing communication skills. Able to articulate complex issues, requirements and vision

Ability to inspire and motivate teams and colleagues

Experience producing and releasing multiple games and rolling out internals tools

Experience owning, running and implementing development processes (e.g. SCRUM)

Experience with scaled agile e.g. SAFe/Nexus or similar

Experience with designing, planning and executing Product and Game roadmaps

Fluent in industry-standard management tools such as JIRA or similar

Enjoy working closely with other project managers, artists, game designers and developers

Professional-level English and ability to work in the UK
Requirements
At least 10 years experience delivering B2C products, part of which in the mobile games industry

At least 3 years experience running a Production/Delivery Team and mentoring Project Managers

Applicants will be required to complete a take-home and/or in-studio challenge
Benefits
Competitive Salary

Yearly CPD allowance for learning and development materials, courses, and seminars

Health insurance, Dental, Life and Critical Illness cover 

Subsidised gym membership and cycle to work scheme

Regular perks such as cocktail parties, game nights and a PS5 for Christmas
Contact
Applications should be sent to Jobs@Tripledotstudios.com