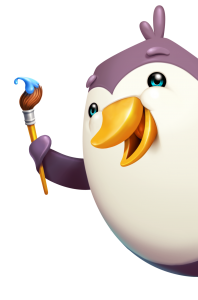 Job type: Permanent
Job-status: Full time
About Tripledot
Tripledot is an exciting and vibrant mobile games studio located in London and Minsk. It was founded by industry veterans who have worked in some of the world's top mobile game studios such as King, Peak Games, and Product Madness. The philosophy is always 'people first', which refers to the players just as much as the people making the games. We believe that when people love what they do, what they do is loved by others. 
Why Apply?
It's an exciting time at Tripledot. Building upon the success of our first three years, we've begun a transition to developing bigger and more ambitious games, demanding higher standards of quality and visual design. This is an opportunity to join an exciting and ambitious mobile game studio at a critical moment, where you will join a growing team of game artists and take ownership over the visual design of new features, as well as entire new games. 
Are you an experienced artist who understands the designs and trends of the mobile games ecosystem? Can you create beautiful, AAA quality art? Can you understand the needs of specific player demographics? Do you have strong opinions on which games look good, and why? If so, we're the team for you.
About the Role
At Tripledot, we try to operate in an open and collaborative environment where artists can take full creative ownership over upcoming projects be it new features or completely new games. Key responsibilities may include:
Creating initial UX flow diagrams, guided by a game design document.

Designing and developing an appropriate visual style for the project with an awareness of player demographics and the quality level of competitors in the market.

Creating the user interface (UI) with UX best practices in mind.

Creating key artwork and illustrations for the project.

Leading design discussions with the team during the development to ensure alignment with the product vision.

Preparing briefs and art directing external studios when necessary.

Implementing designs into Unity, assisted by the in-house technical art team.

Championing art and design within the teams and projects you are involved in.
Core Abilities
We are looking for an experienced Artist who can ensure the quality of work in our games will stand out in the competitive mobile games market. We value artists who have a range of skills as there will be many opportunities to use them throughout the game development process.
Requirements
A portfolio of previous mobile game experience, showcasing industry-leading artwork and projects.

Proven experience working on at least one large released, mobile game.

Understanding of the mobile games market, its design styles and trends; how a blockbuster game needs to look, and why.

The ability to draw from references within, and outside of the games industry.

An eagerness to learn, get hands-on with the game engine and help improve our workflow.

Eligible to work in the UK and speak professional-level English.
Additional skills
A grounding in graphic design and typography.

Experience working with the Unity game engine.
Benefits
Competitive Salary
Yearly CPD allowance for learning and development materials, courses, and seminars
Health insurance, Dental, Life, and Critical Illness cover
Subsidised gym membership and cycle to work scheme
Regular perks such as cocktail parties, game nights and a PS5 for Christmas
Applicants may be asked to complete a short art test at home.
Tripledot Studios is an equal opportunity employer. Employment decisions are made without regard to race, national origin, ancestry, sex, gender identity or expression, sexual orientation, age, religion, pregnancy, marital status or veteran status